I just noticed that I forgot to do the introduction when I joined 2 days ago so here it is.

Sup, I'm IceGod(Ice for short) and I'll be joining you on this forum that seems friendly so far.

I'm in competitive yu-gi-oh for 2 years. My favourite decks are: Madolche and Infernity. I like watching anime and if anyone has any recommendations I'd like to check them. I also play League of Legends(acc:Bufla10) on NA server so if anyone wants to join me go right ahead and add me there. Hope we'll have a good time together and cya around.
_ _ _ _ _ _ _ _ _ _ _ _ _ _ _ _ _ _ _ _ _ _ _ _ _ _ _ _ _ _ _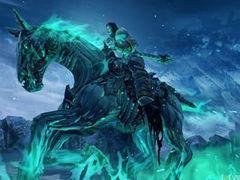 [size=24]Death

[/size]
-Like his fellow Horsemen, Death is of a race known as Nephilim – among the most powerful beings in the Universe. When Mankind was given the prize of Eden, Absalom – leader of the Nephilim – led his armies against Heaven and Hell in an attempt to steal it back. For this crime, the Charred Council condemned the Nephilim to destruction. The Four Horsemen of the Apocalypse were granted a reprieve from this fate on the condition they aid the Council's victory over their kind. The Horsemen accepted, but it was Death who bore the greatest burden of guilt for the near extinction of his race. Donning his iconic mask to represent his role as executioner on the day he slaughtered his brethren, he has not removed it since.