gunsmaker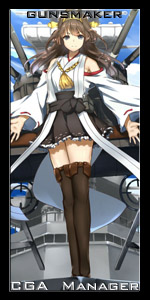 Custom Title :

Queen of the Night


Events Count

: 0 Events Won.



Subject: gunsmaker's Class : "Yuki Usagi" Card Review(OCG) / Card Preview(TCG) Mon Feb 16, 2015 6:19 am#1

---

First note : if i'm not allowed to post something here, please send this thread to the graveyard. (because i'm not a teacher here but i want to post this because no teacher post it).

Yuki Usagi / Snow Rabbit / 幽鬼うさぎ
Light / Psychic/Tuner/Effect / Level 3/ ATK 0 / DEF 1800
You can only use the effect of "Yuuki Usagi" once per turn"
(1) During either player's turn, when a monster on the field activates its effect, or when a Spell/Trap Card that is already face-up activates its effect: You can send this card from your hand or field to the Graveyard; destroy that card on the field.

Key point:
- This card does not target. It can not activate during the damage step. It can not stop continuous effect. It destroy the card but it doesn't negate the effect.

- "Yuki Usagi" can be used against "Number 101: Silent Honor ARK" and "Naturia Exterio".

- "Yuki Usagi" does stop "Qliphort Scout" and "Qliphort Monolith" in Pendulum Zone from resolving.

- "Yuki Usagi" can stop "Dragunity Phalanx" , even if it does not negate the effect but "Dragunity Phalanx" is destroyed and send to the Graveyard instead of special summoning to the field.

- Unlike "Effect Veiler", you can use "Emergency Teleport" to bring out "Yuki Usagi" then activate her effect while she is on the field but she can not activate her effect in the middle of the chain that you use "Emergency Teleport".

- Even when "Skill Drain" is applied, The effects of all face-up monsters on the field are negated, you still can use "Yuki Usagi" to counter the activation of the effect monster.

_ _ _ _ _ _ _ _ _ _ _ _ _ _ _ _ _ _ _ _ _ _ _ _ _ _ _ _ _ _ _

Achievements & Awards:

Checkmate Server Ranking:
Thanako


Events Count

: -1 Events Won.



Subject: Re: gunsmaker's Class : "Yuki Usagi" Card Review(OCG) / Card Preview(TCG) Mon Feb 16, 2015 6:35 am#2

---

I really wish the card said and if you do, send that card to the Graveyard. This card is fantastic, a must add in some decks. A perfect target for E-Tele, and never particularly a dead draw, either.

_ _ _ _ _ _ _ _ _ _ _ _ _ _ _ _ _ _ _ _ _ _ _ _ _ _ _ _ _ _ _

La La La La La La La La La La...

「私は愛した」

La La La La La La La La La La...

「私は生きてた」