Honor-sama


Events Count

: 0 Events Won.



Subject: Moving from One to Another Tue Jul 09, 2013 2:57 am#1

---

Sup, this is BlackGuy from TWA (Toon World Academy) and PRA (Pro Revolution Academy). I've been moving from one Yu-Gi-Oh forum site to another because people have been wanting to merge with others, since they've gone inactive. It's kinda annoying really, and I hope this time I won't have to do it again to another forum site.

Also, I don't have YGOPro because I can't download it for some reason. -. -; Lmfao.
gunsmaker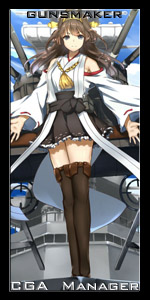 Custom Title :

Queen of the Night


Events Count

: 0 Events Won.



Subject: Re: Moving from One to Another Tue Jul 09, 2013 6:26 am#2

---

welcome and have fun,
RsS


Custom Title :

Cakes Emperor




Subject: Re: Moving from One to Another Tue Jul 09, 2013 10:53 am#3

---

RDA is here to stay, so you can count it as your home now

welcome and enjoy your time.

as for ygopro you really should find away to get it xd

Subject: Re: Moving from One to Another #4

---